Auctioneer Serving Texas for over 43 Years. 
Loading Instruction: Days in which you may load your winning bids is Monday September 30th and Friday October 4th, 8:30-4pm. (first come first served) All other days Loading NEEDS to be by appointment. Please call John Fisher @ 254.290.7305 or Frank Sughrue @ 512.940.0196
New lots have been added.
Shuttle Lift Model 3330ILB 8.5 ton Carry Deck Hyd. Crane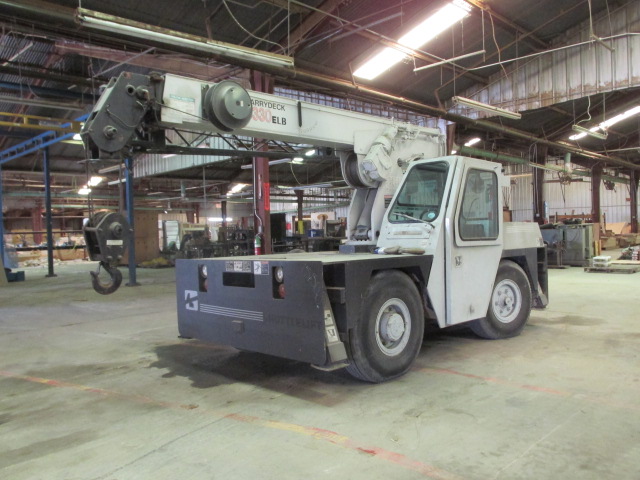 10% onsite 14% online Buyers Premium and 4% Convenience fee for credit cards.
*PARTIAL LISTING ONLY*
Shuttle Lift Model 3330ILB 8.5 ton Carry Deck Hyd. Crane
Kone 10 ton Overhead Crane
Cincinnati CNC 90ton Press Break 90CBII x 8'
Steel Weld 8' Sheer

 

America Radial Arm Drill
Jotes Grinding Station
Monarch Machine Engine Lathe 22.5" x 48"
DoAll Model DBW-1A Vertical Band Saw
Horizontal Band Saw
15- Lincoln Idea arc Model DC-600 Welding Machines
9 – Lincoln Wire Feed Welders and Welding Wire

 

Lincoln Gang Welders
6 – Lincoln Model LN-9 Squirt Wire Feeder with Submerged Arc Sub-Arc Attachment
Kalamazoo Cold Saw
Gardner-Denver Pneumatic Rotary Air Compressor

 

Giddings & Lewis Lathe G50T Horizontal Boring mill

 

Boring Machines
Conveyors
Warehouse Commercial Lighting
Very Large Selection of Wood Sheets
Conveyor Drying Oven
Large Dust Collector
Office Furniture
Cabinet Safe
Rotary Tables
Very Large Selection Tapered Drill Bits
Plate Dogs
AND MANY ITEMS TO NUMEROUS TO MENTION !!!!!
Address:1200 Industrial Blvd.
Cameron, Texas 76520