Serving Texas for over 20 Years.
4% convenience fee for credit card
2006 Chev Silverado 2500 HD
2008 Dodge Sterling 1.5 Ton Pickup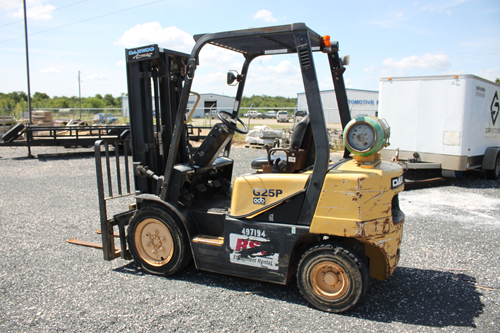 All kinds of Concrete Equipment and more. 
Large selection of shop tools, generators, safety equipment and more.
Hilti model POS150 robotic total station with Hilti model POC200 control
Hilti model POC100 handheld control
Hilti model POA20-01 Prism.
Take a look at what will be at this auction.
Case 19-10527-hem 
Selling the Following: 
Transits
Commercial Laser Levels
3 Electronic Total work stations

2006 Chev Silverado 2500 HD

 

2008 Dodge Sterling 1.5 Ton Pickup

 

2007 Magnum Cargo Trailer TC 6112

 

2010  Wells Cargo 12' Cargo Trailer

 

2012 7X14' Cargo Trailer

 

2014 KBAR Power wash trailer

 

2005 Cargo Mite 10X6 Trailer

 

2006 Big

Tex

20'

 

2008 Pro Tracker HD Bumper Trailer

 

2007 Sure Pull 32' Equipment Trailer

 

2008 20' Pro Tracker Trailer

 

1999 High Rise

16'

 

2 20' Conex boxes

 

40' Conex Box

 

2 30" Troweling Machines

 

1 24" Troweling Machines

 

G25P Daewoo Hard Tire Propane Fork Lift

 

Concrete Margin Screed

 

Georgia Buggy

 

2 Portable Light Generator Towers (towable)

 
1 Portable Light /Generator Tower (haulable)

 

4-Generators

 

Concrete Hand Tools

 

Form Vibrator

 

Pump/Discharge Hose

 

Concrete Chutes

 

Concrete Bucket

 

Wheel Barrow

 

Circular Saws

 

Many Concrete Forms

 

Form Material

 

Barricades

 

4×4 Lumber

 

2X4 Treated

 

2×6 Treated

 

Site Levels

 

Tripods

 

Sprayers

 

Extension Cords

 

Safety Equipment

 

Concrete Wire

 
Address: 2500 NE Inter Loop Georgetown, Texas 78626